This post may contain affiliate links. Please see my Disclosure statement for more details.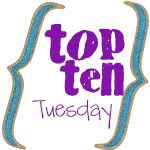 10. Two words: ALTERNATE MERGE. I think this would solve most of the problems with Nashville drivers.
9. Guy who just cut me off? Waving does not make it OK.
8. If we're both merging onto the highway on a ramp, you zooming in and going around me makes me very angry. It's not polite.
7. Going 100 when the speed limit is 65 is endangering everyone else. Double scary points if you are zooming in and out of lanes.
6. If it's raining, there is a solution to driving more safely: slow down! Not so difficult to understand!
5. I am way far away from a speed demon–I usually go at most 5 over the speed limit–but going 55 when the speed limit is 70 is really aggravating. And somehow this happens every. single. day. when I'm on my way home from work.
4. Please put down your stinking cell phone and pay attention to the road! (Yes, I am an old lady. And totally hypocritical, but I try not to talk on my phone and drive TOO much. And I definitely do not text … especially since it's illegal in TN.)
3. The "edging out" technique is getting old. Someone warned me about this before I even moved to Nashville. This is just trying to make an accident happen when someone isn't paying great attention.
2. My BIGGEST Nashville pet peeve is people getting in the left turn lane before there even IS a turn lane. They get over a mile before they even want to turn left. Then, if you were waiting patiently until the left turn lane was ACTUALLY THERE, for goodness sake, you can't get over because of all the people zooming past. I HATE THIS. VERY VERY MUCH. JUST IN CASE YOU WERE WONDERING.
1. And hey, if you feel like you're going to pass out, don't just get off the highway–PULL OFF THE ROAD. Yes, there's a story here.
For more Top Ten Tuesday, go to OhAmanda.com. {Thanks for letting me rant a little. Real content coming later this week!}