This post may contain affiliate links. Please see my Disclosure statement for more details.
When the cold weather starts to bite, I start to bake. I don't know why. The Christmas-ness of it, I guess.
See evidence A:
Erm, yes. My stove really is THAT dirty. Unfortunately the cold weather doesn't make me want to CLEAN.
Friday night I dragged Libbie out in the cold to Target, to which I had a gift card, so I could buy baking supplies. A cart full of butter, eggs, oats, M&Ms, chocolate chips, and a size 18 month shirt later, I was back at home and tucked Libbie in. Then I was tired. Heh.
I did make Crystal's Lazy Granola on Friday and then called it a night.
But Saturday I was back in the kitchen with a vengeance and started to attack these Chocolate Peanut Butter Cupcakes.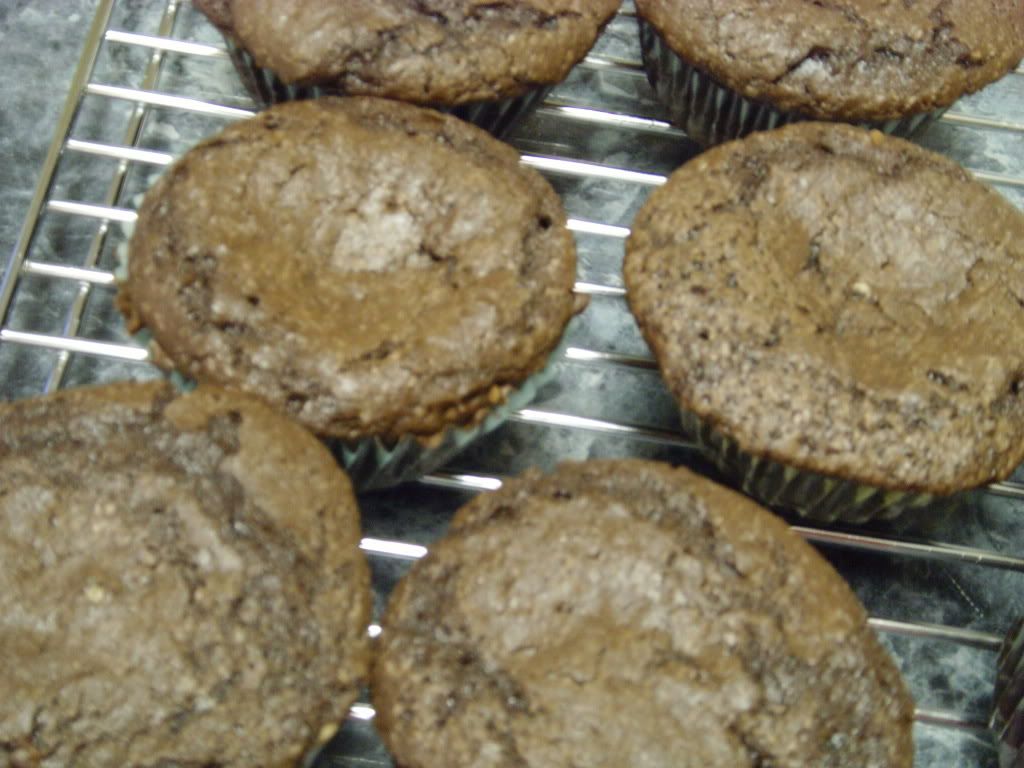 I followed the cake recipe exactly, so I'm not going to repost it here–you can see it at that link. It is a very tasty chocolate cake recipe and the surprise peanut butter ball on the inside only adds extra goodness! I ended up only making 18 cupcakes rather than 24, but I think I filled the cups a little too full trying to cover the PB ball.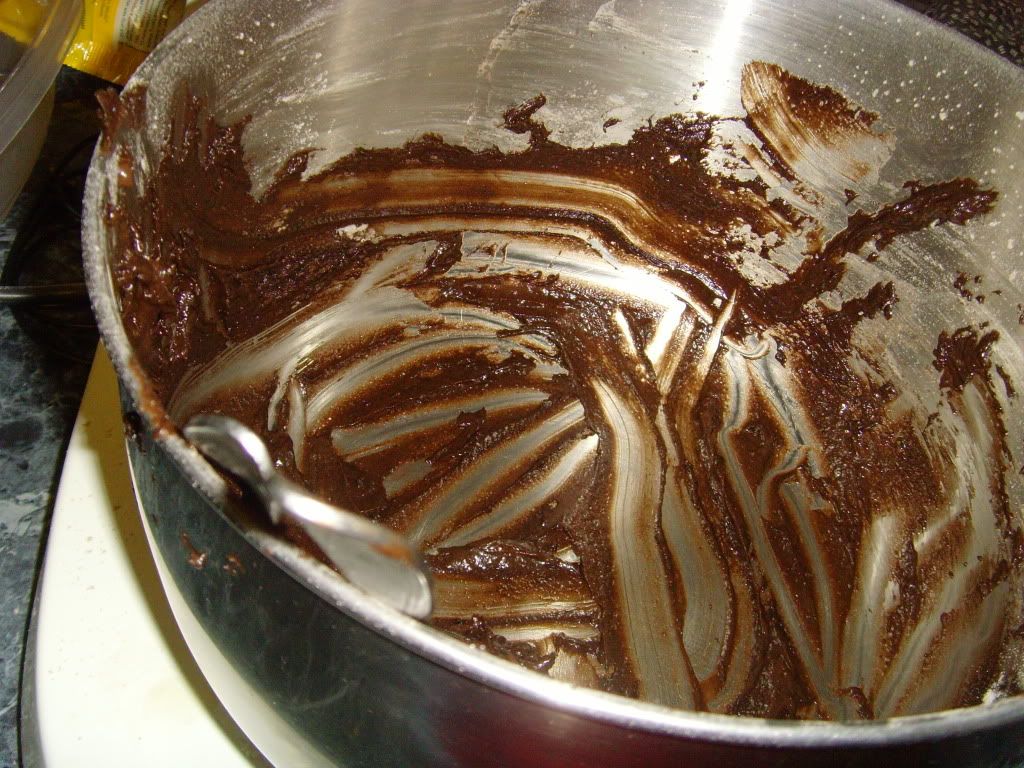 I forgot to get Cool Whip at the store so I had to improvise on the peanut butter cream cheese frosting. Here's what I did.
Peanut Butter Cream Cheese Frosting
Ingredients
8 oz. cream cheese, softened
4 T butter, softened
1 c. creamy peanut butter
3 c. confectioner sugar
Instructions
With an electric mixer combine cream cheese, butter, and peanut butter until smooth. Slowly mix in the confectioner sugar until smooth and well blended.
http://www.jessieweaver.net/2009/12/c-is-for-cupcakes/
I didn't have any tools with which to pipe the frosting on nicely, but they still taste pretty darn good. The frosting is heavenly. These 12 are all sitting nicely in my Wilton cupcake/cake carrier, ready to go to work tomorrow. To a party for me. Because I don't have anyone to feed them to here, and I'm not going to eat them all by myself!
Linked to Mouthwatering Mondays, Tasty Tuesday, and Cupcake Tuesdays.