This post may contain affiliate links. Please see my Disclosure statement for more details.
I was laying in bed last night, half-delirious from sleepyness and more than half-obsessing over an article I have due on Friday and feeling more than half-guilty about not writing here more often when I have so many ideas floating around in my head.
I've been tempted lately to buy one of those little handheld voice recorders
because I write blog posts in my head most abundantly in the car and right before I fall asleep–and promptly forget most of them before I get to a computer.
I'm not exactly sure why Robin from Pensieve flew to my mind last night, but I try not to question those kinds of things. Since I still remembered this half-composed post this morning, it must be destiny! So today I want to share with you the reasons I love Robin as a blogger and friend.


Top Ten Reasons I Love Robin and Her Blog, Pensieve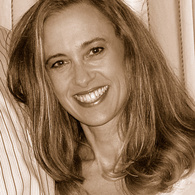 1. She's not afraid to post something really long if it's important to her.
2. She's an experienced mom whose kids seem to adore her and she truly adores her kids, too.
3. She is the only blogger I decided to follow because I had a dream telling me to do so. (And she didn't get too scared when I told her so.)
4. She is SUCH a magnificent writer.
5. She loves poetry.
6. She drove way out of her way to meet me the first time we visited Chattanooga.
7. She relishes the simple life.
8. She's not afraid to say what she thinks, and say it in a way that changes my mind about something.
9. She writes beautiful tributes like this.
10. She loves passionately and is passionate about Compassion.
Bonus: This.
I definitely think this is going to be a series, because I want to share with you the bloggers I truly adore. I hope you'll click some of these links and see why you NEED to subscribe to Pensieve.
This Top Ten Tuesday linked up at OhAmanda–whom you know will be in this series of Bloggers I Love and Why You Should Love Them, Too!