This post may contain affiliate links. Please see my Disclosure statement for more details.
I was in sixth grade when my best friend's mother died.
After months and months of treatments and transplants for leukemia, she had gone into remission. The luminescent Cheryl, at whose house I watched Fried Green Tomatoes
and learned to play penny poker. Her daughter–also Jessie–was my constant companion from the time we moved to Timbercreek Court. I remember meeting her when one of our homes was still being built. They sat next door to one another, separated only by a large oak tree.
I don't remember too much about Cheryl, except for her willowy blonde hair and calming presence. She was willing to let us try experiments in the kitchen or seclude ourselves in a bedroom with Sonic the Hedgehog.
As I can remember, she played a tune on a recorder infected by a sick someone. The cancer came back upon her weakened body.
I will never forget standing in our kitchen in Richmond. We were in the corner by the microwave. My mom turned to me and barely holding it together, said, "It's time for the big cry. Cheryl's dead."
I had the big cry. And months of feeling lost, of not knowing what to say to my very best friend. I didn't know what it was like to lose my mother.
Gradually, the other Jessie flew away from my life. She moved in with her aunt and uncle in another school district. We visited when she came to stay with her dad, but her house was full of smoke and go-carts and other women now, and it left me smelling disgusting and with a heavy heart.
I was always heart-sick that I didn't know the right words.
When my Michelle's mom died this past May of ovarian cancer, the same feelings washed over me. Why is it that when someone needs you the most you can't seem to eke out any words? I felt like the most useless friend on the planet. I still didn't know what it was like and I had nothing to offer. Not being able to see her in person, I couldn't even share a hug and cry with her.
I am sorry, friends.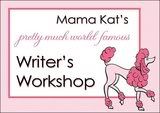 This post includes Amazon affiliate links. Read more in my disclosure policy.
—-
Subscribe to the RSS feed or by e-mail.
Twitter much? I'm vanderbiltwife there, too.
Join my Facebook Fan Group
A few of my favorite things on my Tumblr page