This post may contain affiliate links. Please see my Disclosure statement for more details.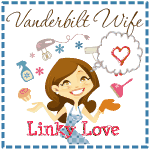 My Losing It adventure has not been totally successful thus far, but I am super excited by those who have been inspired by the challenge and totally rocked it. Go Kathy!  Go Dedra!
Have any of you done a Couch to 5K program? One of my ultimate health goals is to be able to run a mile. I know it's a little thing, but something I've never been able to do. Not even in elementary school. (SHAME.)
This isn't a recent post, but I love Christine's view on her health. She sets goals. She tracks food and exercise and finds new recipes. Christine is just the most goal-oriented person I've met and I'm in awe!! (Oh, and she just started a new blog about cleaning. You know, my FAVORITE topic. Haha. You should check out I Dream of Clean. If she could help me learn how to clean, she could help anyone!)
I loved this Pep Talk on how to start running at In the Trenches of Mommyhood.
I'm itching to try to make these Chicken, Parmesan, and Spinach "hot pockets."
Read anything good this week? I'd love to have the link!
Added to Saturday Stumbles at It's Come 2 This.