This post may contain affiliate links. Please see my Disclosure statement for more details.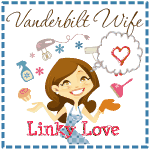 Somebody Wants What You Have:: The Finer Things in Life
Whose Story Is It to Tell?:: Hollywood Housewife. Good points. Good discussion in comments. How true is too true?
My friend Evyn from Sweet Pea Central is having an auction for a sweet little girl's hat with a big old flower in honor of Layla Grace, who died this week. You can bid here. The proceeds will help go toward Layla's hospital bills.
—-
Subscribe to the RSS feed or by e-mail.
Twitter much? I'm vanderbiltwife there, too.
Join my Facebook Fan Group
A few of my favorite things on my Tumblr page