This post may contain affiliate links. Please see my Disclosure statement for more details.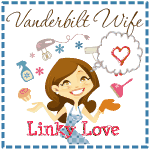 Loved Amanda's review and inspiration from Do Hard Things
and Start Here
, two books written by the young men behind the Rebelution. I've got to get these books.
These Five Meaningful Ways to Celebrate Easter at (in)courage made my heart skip Friday morning. I look forward to sharing some of them with my Libbie.
I'm drooling over this adorable pink cameo ring at Etsy. I LOVE CAMEOS.
Ashleigh's Losing It post on whether you're a stuffer or a starver really hit home with me.


Read anything good this week?
Added to Saturday Stumbles at It's Come 2 This
This post includes Amazon affiliate links. Read more in my disclosure policy.
—-
Subscribe to the RSS feed or by e-mail.
Twitter much? I'm vanderbiltwife there, too.
Join my Facebook Fan Group
A few of my favorite things on my Tumblr page