This post may contain affiliate links. Please see my Disclosure statement for more details.
I am writing this from OhAmanda's couch in Atlanta. We had such a fun time last night going out to dinner (without kids!!) and talking forever. Today we're meeting up with Bee and Candace and I am so, so, SO excited!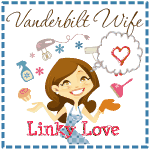 Have you joined in the Sisterchick Word Hunt for the Ultimate Blog Party yet? We've been blown away by how much response it's had! So fun!
I loved Jill's tips on how to make getting her two young daughters dressed without a fight as simple as possible.
This Blissfully Domestic post on how to make five summer looks with a black tank and jeans was great! Even I could handle that.
Personalized Amazon coupons? That kinda rocks!! Baby Cheapskate has the low-down for you.
I found this article, "What If Jesus Really Meant All That Stuff?" very interesting and good reading. I can't say I agree with 100% of what is there, but it's always good to read one person's take on Christianity.
My most recent Suite 101 article is about campfire food and made me entirely nostalgic. Did you camp when you were growing up? Do you now? We had a small pop-up trailer and I cried when my dad sold it.
Reading anything good this week? I'd love to see the link. And for more great link-ups, visit Saturday Stumbles at It's Come 2 This and Your Best Blog Now.