This post may contain affiliate links. Please see my Disclosure statement for more details.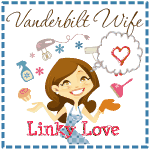 Pretty much I love everything at Impress Your Kids, but this week I especially loved Amanda making up hand motions to a song about overcoming fear.
"Prayers of a Child" shows the benefits of praying for and in front of your child. Beautiful!
Jesus is on His Way. Talk about messages that won't go away this week!
Tricia had a really, REALLY bad day on Wednesday. And we all laughed with her. Totally not AT her. Right?
"Tossing the Plan." 'Cause with kids, sometimes you have to, and it's great. Like when you REALLY want crab legs from Red Lobster but your child is not especially fond of sitting in a high chair for an hour in public at 7 p.m. Sigh.
Did you read anything great this week? Link it up in the comments!
This post added to Saturday Stumbles at It's Come 2 This.