This post may contain affiliate links. Please see my Disclosure statement for more details.
My husband has brought it to my attention that all I've done this week is link to things. (Disclaimer: he now claims I had ONE real post, which is better than usual. I suck.) (Apparently he does not consider recipes a valid post, even though they do take time!) I apologize if y'all are like him and don't love the links. I kinda do! I promise I'll work on writing more "real" stuff!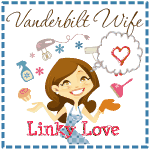 I thought for this week I'd actually follow along with Mandi's Saturday Stumbles and share some items I've "favorited" on Stumble Upon!
Let's Craft with the 1970s! – I know I followed someone else's link here, so thank you for it. This is pretty hilarious!
Red Enchilada Sauce – I'm all about making things from scratch. Looking forward to trying this out!
Road Map to Craftiness – Super easy and cute craft to decorate any room in your house!
Recycled Paper Tube Flower Craft – I must have been pretending to be crafty this week. (I'm not. When I taught Girls in Action my first disclaimer was, "I don't do crafts." Thankfully I had some crafty co-teachers!)
Parenting One on One with Children – Sweet reminder for when I have more than one kid! I loved meeting little Asa when I visited Amanda a few weeks ago.
Oh! I forgot to mention that I guest posted over at Alli-N-Son today about going from working mom to SAHM. Go check it out and give comment love!