This post may contain affiliate links. Please see my Disclosure statement for more details.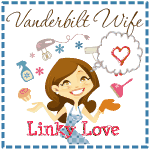 Eve's Daughters at (in)courage – love Miss Holly and her wisdom
When Her Life is Better Than Mine also at (in)courage – You can just call this MY LIFE.

How to Fit 6 People in a 3-Bedroom Townhouse at LoveWell – Kelly delivers great advice with a dose of humor, as always. (P.S. Kelly had her FOURTH baby last night! Go wish her congrats on Twitter.)
Libbie's new favorite book is Baby Loves
. It goes through a list of things baby loves more than the last thing. We have a whole list for Libbie, too: cell phones, pacifiers, opening drawers, her belly, glasses, spoons, bread, sitting … (The book is great because it has "toddler-proof" pages that won't tear!)
I can't NOT say something about the flooding that has destroyed the homes of many friends in Nashville. We are heartbroken and hope to help in any way we can. LifeWay Worship is offering a free song download of "You Are My Shelter."  Pete Wilson's blog, Without Wax, has great ideas for helping out and videos.
And now my little girl's face is crumpled up because apparently eating cereal on a Saturday morning while NOT being held by her mommy isn't enough. Sorry!
Added to Saturday Stumbles at It's Come 2 This.