This post may contain affiliate links. Please see my Disclosure statement for more details.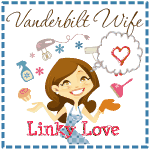 Many the Miles from Home Sanctuary – a beautiful post for those of us with little bitty children
How to Set Goals with Your Children from Inspired to Action – I am in awe of Kat. Always have been. I so desperately want to be the kind of intentional parent that she and Amanda and others are modeling for me.
This birthday wreath from How Does She…? is SO CUTE! Maybe I'll make one for my own birthday (May 26. Feel free to send presents). 😉
I think these homemade bath bombs may be a good Christmas present to make this year! (From Petit Elephant)
I guest posted yesterday at Once a Month Mom about how to make yummy Maple Cinnamon Apple-Pearsauce. Yeah, usually I make it for Libbie … but I've been known to eat it myself it's so yummy!
Speaking of birthdays, OhAmanda's is today! Go leave her happy comments or Twitter love.
Read anything good this week? Leave a link in the comments!
Added to Saturday Stumbles at It's Come 2 This.