This post may contain affiliate links. Please see my Disclosure statement for more details.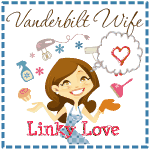 The Lost Art of Friendship via (in)courage by Melissa Michaels — I hate to tell you, girls, but we need REAL LIFE friends, too. This is so crucial.
The Problem with Romance Novels, Part I at Giving Up on Perfect
I very much love Amy at The Finer Things in Life. Her new series on pregnancy is excellent and timely for me! I loved this gust post from Donielle about Eating for Two.
Please try not to cry–I dare you–over The Treasure of Thrown-Away Food at (in)courage, by Lysa TerKeurst.
Added to Saturday Stumbles at It's Come 2 This.