This post may contain affiliate links. Please see my Disclosure statement for more details.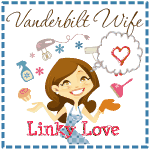 Recapturing the Girl I Used to Be at (in)courage – were you this person as a kid? I was, for a time. It would do me some good to be back there.
How to Make a Colorful Salad at The Nesting Project – I will put just about anything in a salad. Love this encouragement to do so! Especially during the summer–just dump in whatever's fresh and chow down!
Jill is giving away $50 to Initials Inc at The Diaper Diaries. Super cute, monogrammed stuff!
Make Your Own Frozen Hashbrowns at Heavenly Homemakers – good advice! I love me some buttery, salty hashbrowns. Don't you? Preferably cooked by my daddy, with sausage and lots of ketchup.
Becky's fascination with medieval torture devices made me laugh … and cringe a little!
Vanessa shares a neat-looking resource over at Impress Your Kids.
Did you read anything interesting this week? I'd love to see it!
For more Saturday Stumbles, visit Mandi at It's Come 2 This.