This post may contain affiliate links. Please see my Disclosure statement for more details.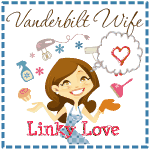 Putting a Bullet through His Phone – I LOVE this from Sarah Markley over at (in)courage. Sarah's been through a lot and knows sometimes situations call for what we might think are too-desperate measures … but are really exactly what we need.
7 Myths about Grammar – Thanks, Mary, for sending me the link to this! It's an excellent read and I now know that caring about grammar doesn't make me a snob.
Chocolate Icebox Pie at The Nesting Project – oh the heavenlyness of this. Please make me some. Please?
The Problem with Romance Novels, Part II – The thrilling conclusion at Giving Up on Perfect. OK, so maybe not "thrilling," but heartfelt and good readin'.
Added to Saturday Stumbles at It's Come 2 This.