This post may contain affiliate links. Please see my Disclosure statement for more details.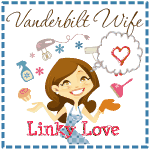 Like the Pioneer Woman needs any more linky love … but "Pink is Their Signature Color" just hit my funny bone this week.
I'm not even this crafty, but the Father's Day Craft at Impress Your Kids looks easy enough for a last-minute surprise! Or a hey, it's a rainy Saturday let's do something activity. 🙂
Amy is right on when she writes about Ten Percent.
Jill is giving away three baby-related prizes as part of her Things I Love Thursday carnival. You can enter until Wednesday!
Read anything good this week? I admit I cleared my Google Reader when I got back from vacation Monday. I probably missed some good stuff … but our laundry needs done more!