This post may contain affiliate links. Please see my Disclosure statement for more details.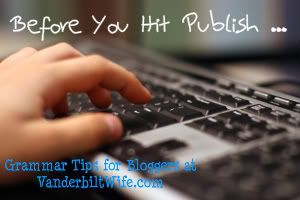 I read Charlotte's Web
this week, just as I told you I would.
Consequently, I would really like to write an essay on what it is that makes it so amazing, so endearing, so lasting as a child's novel. I'm not sure, though, anyone would really enjoy that but me. So what I really want to talk about is first lines.
"Where's Papa going with that axe?"
We all think our own stories are interesting. Why else would we be putting them out here online? If not interesting, at least we find we can pen them in a vibrant manner, one that makes others read and relate to us. And it all starts with that first line.
"Christmas won't be Christmas without any presents."
I firmly believe in Anne Lamott
's theory of, well, we'll call them crappy first drafts since I have a no-cursing policy here (and in life). It's OK to simply write what you want. Sometimes you will look at that, and it will be fine, and you can go ahead and publish your draft after a quick scan for typos. Trust me, I'm a blogger. I know that's how it happens much of the time.
Marley was dead, to begin with.
But I know from experience that 98% of the time, the first draft does not convey everything I want to say. It was journaling, trying to get thoughts on paper. Typing as fast as I can think. Not typing precisely what I want everyone in the world to be able to read. Editing slightly can make a huge difference in a final product. And a dynamic first line is a good place to begin. (Let's start at the very beginning … a very good place to start!)
It was a pleasure to burn.
So how do you go about crafting a first line? It doesn't have to be concise, although most of these that I love are. In an age of attention spans the size of a dime, it can't hurt to use fewer words. The rest of your post might be a book, but draw in with short sentences.
Mr and Mrs Dursley, of number four Privet Drive, were proud to say that they were perfectly normal, thank you very much.
All of these first lines I've written out involve some sense of intrigue, something to make you read further. If, for instance, Mr. and Mrs. Dursley are so normal, then why does the narrator need to tell you so? Why aren't there any presents at Christmas? What are they burning? WHY and HOW was it the best and worst of times?
It is a truth universally acknowledged, that a single man in possession of a good fortune must be in want of a wife. 
This, which I consider my most honest, most popular, and personal favorite post, starts with a tone of confession. The Pioneer Woman archives are a great place to search on ways to draw in readers with humor and blatant honesty. Here are a few other posts I consider favorites that I feel draw you in right away: My Miracle.  You can't run before you walk. Recapturing the girl I used to be. On New Year's Resolutions…
It was the best of times, it was the worst of times, it was the age of wisdom, it was the age of foolishness …
So there, I suppose, are my tips. 1. Rewrite and edit! 2. Be concise. 3. Study others. 4. Be intriguing.
As Gregor Samsa awoke one morning from uneasy dreams he found himself transformed in his bed into a gigantic insect.
First lines in bold are from Charlotte's Web
, Little Women
, A Christmas Carol
, Fahrenheit 451
, Harry Potter and the Sorcerer's Stone
, Pride and Prejudice
, A Tale of Two Cities
, and The Metamorphosis
.

Instead of reading this week, I want you to write. I know, novel idea, right? Write a blog post with a first line that sings. Link it up here so we can all read and comment on it! (Don't forget about the rest of the tips we've been studying as well, but concentrate on that first line.) I promise I will do the same. Let's see what we can conjure up.
I am pretty sure this is my favorite post of this year, so I'm linking it to Works for Me Wednesday: Favorite Posts Edition at We are THAT Family!