This post may contain affiliate links. Please see my Disclosure statement for more details.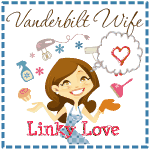 First of all – I've been updating on my Great Cooking Endeavor on Facebook and Twitter, if you're interested! Unfortunately Mr. V and I were struck with YET ANOTHER 24-hour stomach bug on Wednesday night … so cooking was postponed until yesterday. It's almost done. Whew!
On to the links!
Survivor: Suburbia from Inspired2Action made me laugh really hard. And fear having more children. (Too late, huh?)
I was so happy to see the results of Amanda's Shoes2Share challenge at Impress Your Kids. I think doing ministry with our kids is so important. What's a good place to start with a toddler?
I have to thank Laura from Hollywood Housewife for her plentiful links to me. She also left a comment on my First Lines post that said she would love to read an essay I wrote on Charlotte's Web. Have I mentioned how much I love her?
Mandi has a cute giveaway for a kiddie umbrella, if you need one. It's open til tomorrow night (Sunday).
Have you read anything great this week?
Added to Saturday Stumbles at It's Come 2 This. 
—-
Subscribe to the RSS feed or by e-mail.
Twitter much? I'm vanderbiltwife there, too.
Join my Facebook Fan Group