This post may contain affiliate links. Please see my Disclosure statement for more details.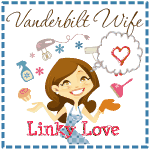 Since it's a holiday weekend, and I am not terribly inspired to post anything else, here's your weekend linky love!
I am 100% not crafty or especially into holiday decorating except for Christmas … but most of these 4th of July Ideas at It's Come 2 This are easy enough even for me!
I loved this post from my aunt's blog, Got My Reservations. Family nostalgia, a recipe, a tribute … my kind of reading! (And I thank her for the generous linkage to yours truly!)
Martyr is Not Spelled M-O-M makes me love Kat even more. Her blog is a gem for parents.
Impress Your Kids is doing a summer camp series–very cute and filed away for future use. Amanda's post on making ice cream in a bag roused some fun memories! (Although I think the only time I made it was in high-school chemistry class.)
Oh, and by the way … it's not my gall bladder. So I'm off to make some of those yummy-looking strawberries!