This post may contain affiliate links. Please see my Disclosure statement for more details.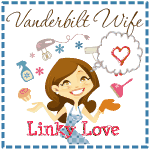 For once, I am just linking to posts I've actually Stumbled on Stumble Upon! I go on a spree every once in awhile. If you have a great post you'd like Stumbled (see this post for more information on Stumble Upon), leave me a link in the comments!
These adorable spaghetti-and-meatball cupcakes are from Raising Olives. And she made them while her youngest of TEN children was two weeks old. I bow to her homemaking skills.
The Next Forty Years at Scribbit
Making Your Own Foaming Dish Soap at iDreamofClean
The Reluctant Breastfeeder at OhAmanda – it's national breastfeeding week, hence the guest post and other nursling love this week!
Food Nutrition Facts from Women's Day – this just kind of fascinated me!
Weekly Chore Schedule at HomeEc 101 – If you're looking for a less detailed cleaning schedule than I use, this might work for you!
Added to Saturday Stumbles at It's Come 2 This.
—-
Subscribe to the RSS feed or by e-mail.
Twitter much? I'm vanderbiltwife there, too.
Join my Facebook Fan Group