This post may contain affiliate links. Please see my Disclosure statement for more details.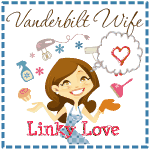 Love this post about Infomercial Mentality from Inspired to Action.
I'm not sure you understand how happy my husband would be were I to make either of these confections from Scribbit.
This wipe-off weekly menu board is adorable, practical, and might be easy enough for me to make it!
National S'Mores Day at Hoosier Homemade–Can you say MMMMMMM?
If You Give a 13-Year-Old Boy a Cookie made me laugh. A lot.
Added to Saturday Stumbles at It's Come 2 This.