This post may contain affiliate links. Please see my Disclosure statement for more details.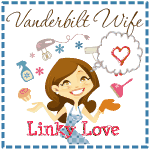 I think I Stumbled a million posts this week! (Especially food. Blame the baby!) Here are some of my favorites I ran across.
How to Fix Those Little Kitchen Accidents from A Southern Fairytale is very helpful! How many times have you had an oops in the kitchen–something too salty, or you forgot an ingredient at the store?
The Great Needle in a Haystack from Swonderland talks about relaxing with subsequent children. I will be the first to confess I am a pretty relaxed mom, but I know having two will require even more letting go!
Go to Church from Impress Your Kids needs to be said. Be consistent. It makes a difference!
And for some of those promised yummy recipes … we have:
Banana Split Dessert from Amy's Finer Things
Greek Grilled Chicken Salad from Aggie's Kitchen
Delicious Honey Wheat Bread from Alicia's Homemaking
(And those are just the A blogs! No, just kidding. It was just funny they all started with A.)
For more Saturday Stumbles, visit It's Come 2 This.