This post may contain affiliate links. Please see my Disclosure statement for more details.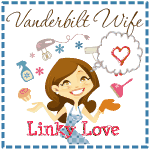 First of all, have you entered to win the Imprint Mat yet? You definitely should!
Here are some great posts I ran across this week:
YOU: Create – The Birthday Card Version at Giving Up on Perfect — a wonderful idea for a card for anyone who truly loves your child
Spicy Lime Chicken Thighs with Coconut Rice and Beans at Faithful Provisions — DROOL!!!
An Answer to Our Prayers at Impress Your Kids — very sweet. And yay!
White Chocolate Raspberry Cake at This Week for Dinner — MORE DROOLING.
And just for laughs: If Historical Events Had Facebook Statuses (language is not PG)
Added to Saturday Stumbles at It's Come 2 This