This post may contain affiliate links. Please see my Disclosure statement for more details.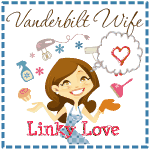 I loved the post What Elderly Tennis Players Can Teach Us about Motherhood from Inspired to Action–and as a plus, it has a TON of comments with great parenting books! I need some parenting advice lately in a major way … I believe we have hit the terrible 2s …
I'm in the process of planning said Terrible-Almost-2-Year-Old's birthday party, and I think we're going for a Dr. Seuss theme. I was up last night at 4:30 am planning it in my head. I LOVE Annie's Eats' son's party and Kara's baby shower as inspirations. If you come across any other great Dr. Seuss parties, send me links!
Ten Reasons to Ditch Processed Foods from Not a DIY Life made me remember WHY I try not to eat processed stuff. I have not been doing very well at eating whole foods in this pregnancy and what do you want to guess that is one of the reasons I have felt awful and tired the whole time?
This week's YUM is Pumpkin Molasses French Toast Sticks. Libbie would love them–she is crazy about toast of any kind.
Added to Saturday Stumbles at It's Come 2 This.