This post may contain affiliate links. Please see my Disclosure statement for more details.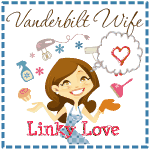 Some favorites from this past week:


Project Food Blog: The Beginnings of The Nesting Project – really love this essay on why the author started her blog. She is a full-time working woman who makes exquisite food!
Everybody Needs a Little Time Away from 4tunate
Why College May Not Be the Right Choice from Scribbit – definitely intriguing!
How to Make Things Grow from Inspired to Action
Yummy of the week: Candy Corn Cake Wedges – These are too cute to not attempt. Think I will make them for my husband's advisee group sometime in October!


Added to Saturday Stumbles at It's Come 2 This.