This post may contain affiliate links. Please see my Disclosure statement for more details.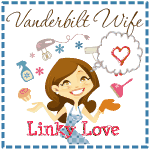 YUM of the week: Pumpkin Pie Pudding with Gingersnap Crumbles from A Southern Fairytale (droool)
Why You Already Know What You Should Be Doing Next from Penelope Trunk – When I was a child, I wanted to be a writer. And a mommy. This article was a wonderful affirmation for me! It's amazing to me still to say "I'm a freelance writer."


10 Foolproof Ways to Reduce Clutter from I Dream of Clean – I can always hope. I try!
Long-Term Blogging Success Tips from MomAdvice – LOVED this post. After 4 years, have I reached the pinnacle of success in blogging? Ha! But for a non-niche blog, I am pretty happy where I am, and I have visions for the future. I never want to stop just being me and encouraging other women that "just me" is OK!


Added to Saturday Stumbles at It's Come 2 This.