This post may contain affiliate links. Please see my Disclosure statement for more details.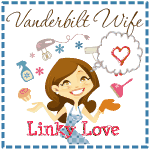 Here are some of my favorite posts from the past week.
At Least Faith. from Stuff Christians Like (thanks BooMama for sending me that way!)
My Heart for My Home from Alicia's Homemaking
Why I Can't Watch "Bringing Home Baby" Anymore from Desperately Seeking Silence – BE INFORMED about breastfeeding before it's time!!
Are Blog Giveaways Dead? from Blissfully Domestic
YUM of the week: Blueberry Breakfast Cake at Amanda's Cooking (I want some! Now!!!)
Added to Saturday Stumbles at It's Come 2 This.