This post may contain affiliate links. Please see my Disclosure statement for more details.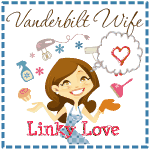 Here are some posts I found and liked this week.
Pushing Back at Babble – on the debate between doctors and natural-birth activists. I am pretty pro-unmedicated birth, but I found this very interesting and worth reading.
Eleven Writing Mistakes Even Smart People Make at Divine Caroline – Yeah, remember when I used to write about grammar? 😉 Someday I'll get back into the swing of things. Or have this baby.
God is Not Boring by John Piper – great devotional on imagination
Empty Tables at Nesting Place – something I need to put into practice
YUM of the week: Key Lime Cupcakes. Mmmm. I LOVE lime anything! And maybe these would be better for me than a lime creamslush from Sonic?
I haven't been keeping up with my Reader very well this week … other priorities. Just a weird and busy week for us. So let me know what YOUR best post was the week so I can make sure I read it!
Added to Saturday Stumbles at It's Come 2 This.