This post may contain affiliate links. Please see my Disclosure statement for more details.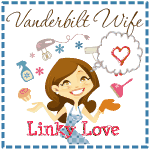 Some stuff around the Web I liked this week.
Top Ten Stocking Stuffer Kitchen Tools from Simple Bites (y'all must know that as much as I cook, I don't have a decent #1! STILL! It's insane.)
Operation Christmas Child at Impress Your Kids
Solar System Chocolate Cupcakes from Good Life Eats
The Help at OhAmanda
10 Uses for a Cheese Grater at Feels Like Home
And I have to plug that over at ParentLife, we're giving away TEN Christmasy books this month. Always low entries, so your chances are good to win! Don't forget to check out the Giftable Giveaways linky, too, if you're trying to win some great Christmas presents!


Added to Saturday Stumbles at It's Come 2 This.