This post may contain affiliate links. Please see my Disclosure statement for more details.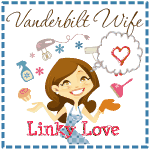 Favorite cute Libbie picture of the week:
Here are some posts I ran across this week that I loved:
Oreo Cookie Turkeys for Thanksgiving – guest post from Amanda at Make and Takes. So cute!
Why is Mommy So Mad? at Salon.com
Read These Seven Books and You'll Be a Better Writer by Don Miller – I'm glad to see he shares my appreciation for Bird by Bird
Right Now Matters and So Do You at (in)courage
YUM of the week: Pumpkin Pie Baked French Toast at Cooking During Stolen Moments
Did you have a favorite read of the week?


Added to Saturday Stumbles at It's Come 2 This.