This post may contain affiliate links. Please see my Disclosure statement for more details.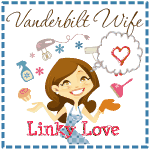 I feel like this week has been crazy. My mom barely beating out the Philadelphia snowstorm to get here … a car that had to be worked on … spilling coffee on a keyboard and destroying it … a quick and crazy trip to Nashville … and now my sister is here and we plan on spending some quality shopping time together!
Has your week been this eventful?
Here are some links I enjoyed this week:
Linked to Saturday Stumbles at Simply Staci. (Don't you love how alliterative that is?)