This post may contain affiliate links. Please see my Disclosure statement for more details.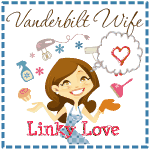 I obviously haven't been surfing the Net too much with a brand new baby in my arms … but here are a few things I think are worth reading from the past couple weeks.
I had ambitions to make Spicy Lemon Garlic Shrimp and French bread for a New Year's Eve dinner tonight … but since it's 2:10 p.m. and I haven't been to the store yet, I doubt that will happen! It would be a yummy dinner, though.
QuatroMama Jen shares about how they ate at McDonald's this Christmas and made memories!
This Thai Ground Pork Salad looks yummy. And how about Snowman Shooters for dessert?
Homemade Air Freshener might be a fun project this weekend.
Added to Saturday Stumbles at It's Come 2 This.