This post may contain affiliate links. Please see my Disclosure statement for more details.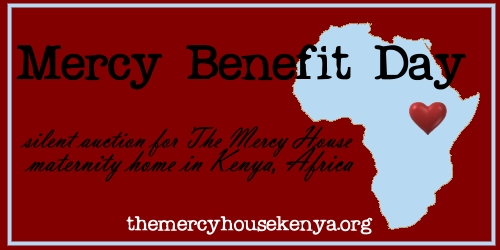 I'm very honored to be a part of the Mercy House Kenya auction that's taking place today. Here is the specific post for what I am auctioning. I wanted to go ahead and post this so it would be here, as I have a toddler and an infant I am running after all day!
I am auctioning off 5 hours of editing services to benefit Mercy House Kenya.  In the past I have edited e-books, e-courses, and the Once a Month Mom menu cards. I was also a professional copy editor for three and a half years, working on Bible studies, and I still do that occasionally for my former employer.
If you have any questions about my work or credentials, please feel free to email me or send me a message on Twitter today and I will try to get back to you as soon as I can.
Thanks for visiting and happy bidding!