This post may contain affiliate links. Please see my Disclosure statement for more details.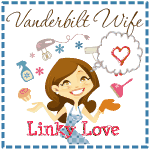 It's that time of the week again! I love sharing the great posts I've read each week. Here are this week's gems:
I probably have 15 more things I could link to–these are just from people whose blogs I subscribe to. Wow! I've been catching up on my blog reading this week, I guess.
What's the best post you read this week?


Added to Saturday Stumbles at Simply Staci.