This post may contain affiliate links. Please see my Disclosure statement for more details.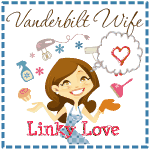 Favorite picture of the week:
 Me, last night of our honeymoon (August 2004). So young and cute! I was 22.
Some GREAT reads this week!
I have about eight more posts I'd like to share … but I guess we'll save those for a later week!
Read or written anything great lately?
Added to Saturday Stumbles at Simply Staci.