This post may contain affiliate links. Please see my Disclosure statement for more details.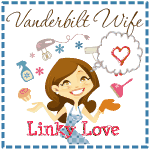 I am so behind in my Google Reader that I am considering just erasing everything and starting over. I'm spending more time playing with Libbie–which is a great thing!–and more time working on the blog and ParentLife, but unfortunately that means less time reading.
So don't be afraid to link your great posts in the comments so I will make sure I read them!
Here are some posts I think you should read:
Added to Saturday Stumbles at Simply Staci.