This post may contain affiliate links. Please see my Disclosure statement for more details.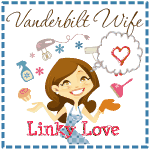 Let's not kid … every week could be the food edition of my linky love. I like food.
Here's some recipes I've come across this week and would love to try!
So, who's up for a recipe-trying party?! 
Linked to Saturday Stumbles at Simply Staci and Friday Favorites at Finding Joy in My Kitchen.