This post may contain affiliate links. Please see my Disclosure statement for more details.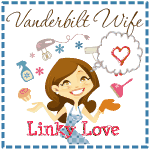 You know those weeks when it's one thing … after another … after another? Today included a weepy mommy being comforted by her toddler and finding out our condo in another city, which is about to go on the market again, is flooded. Oh my.
Anyway, I am glad today that my true JOY is not affected by circumstances.
Here are your good links for the week:
Did you read or write anything worth sharing this week? Please leave the link in the comments!


Added to Saturday Stumbles at Simply Staci.