This post may contain affiliate links. Please see my Disclosure statement for more details.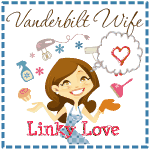 The more blog posts I read … the more inadequate I feel, some days! There is so much helpful and thoughtful fodder out there. I am so glad to have the Internet as a resource. Aren't you?
On a more serious note, my friend misKELLany, whom you may remember from her guest posts during my maternity leave, got some very VERY scary news today. Please send her some well wishes and lift her up in your prayers.


Added to Saturday Stumbles at Simply Staci.