This post may contain affiliate links. Please see my Disclosure statement for more details.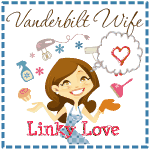 Just a few quick links during this busy Saturday! Today I've run/walked 2.25 miles, made three grilled cheeses, gone to the teacher store with my sister, ran by the grocery, sat in abysmal traffic because of an accident … and I still have to make dip and go to a party tonight!
Added to Saturday Stumbles at Simply Staci.