This post may contain affiliate links. Please see my Disclosure statement for more details.
1. Hide in my neighbors' basement with my kids because we don't have a basement or any room without a window. And I could not imagine trying to sit in the hallway with Libbie and have her stay there.
2. Hide in a closet at my friend Stacy's house while our dinner got cold (but hey, at least we got to cook dinner and still had a great meal together … after that wave of the storm).
3. Listen to a weather radio go off approximately 800 times in the course of a few hours.
4. Call my dad and say, "Hey dad, we're OK, we don't have power, we're at a friend's house" and have him say, "Huh?"
5. Be online only a few times over the course of four days and live to tell about it.
6. Play Scrabble with my husband by candlelight.
7. See my neighbor's house absolutely crushed by a tree.
8. Be so relieved that we had an enormous, dead tree removed from our front yard this fall.
9. Clean out my refrigerator of all but a few things.
10. Get to sleep in at a friend's house (after being up with David every two hours) as she claimed my son and then made us crepes. (She is a saint!!!)
Well, that's our storm recap. Were any of you affected by these tornadoes that whipped through the South last week?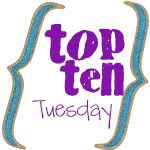 —-
Subscribe to the RSS feed or by e-mail.
Twitter much? I'm vanderbiltwife there, too.
Join my Facebook Fan Group