This post may contain affiliate links. Please see my Disclosure statement for more details.
thanks to blogger … This didn't publish Friday. Oops. Arch.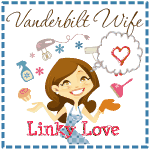 I cannot even begin to explain how insane the next few weeks are going to be for us. I will try to compose a post if I have some time … but don't expect much from me in the near future. Life will be settled down eventually, and maybe then I will have time to reflect.
I do ask your prayers as my grandmother's memorial service is next Saturday, the 20th. I am glad she is with Jesus, but it's still difficult to lose someone so beloved.
Here are a few things I read this week you might want to check out:
Added to Saturday Stumbles at Simply Staci.
—-
Subscribe to the RSS feed or by e-mail.
Twitter much? I'm vanderbiltwife there, too.
Join my Facebook Fan Group