This post may contain affiliate links. Please see my Disclosure statement for more details.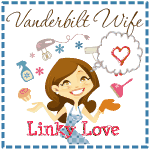 Hey, guess what? When I'm at my parents' house, I actually have some time to read stuff! I've enjoyed clicking links from Twitter and trying to make a date in my Reader this week. Here are some posts you might enjoy!


I love these painted headboards at Parents.com. I plan on fully perusing this article about shared kids' rooms, because my two will be sharing a room in our new apartment. (Help??)
Packing Affordable School Lunches at Life as MOM
Sesame Crusted Chicken Fingers at Skinny Taste – Mmmm. We can always use another chicken finger recipe, because it's something Libbie will eat.
Added to Saturday Stumbles at Simply Staci.
—-
Subscribe to the RSS feed or by e-mail.
Twitter much? I'm vanderbiltwife there, too.
Join my Facebook Fan Group