This post may contain affiliate links. Please see my Disclosure statement for more details.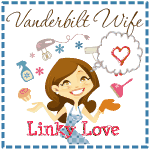 My head is spinning from this week! I'll elaborate soon enough on our move, but for now here are the good links you should read from what I found this week.
Added to Saturday Stumbles at Simply Staci.
—-
Subscribe to the RSS feed or by e-mail.
Twitter much? I'm vanderbiltwife there, too.
Join my Facebook Fan Group