This post may contain affiliate links. Please see my Disclosure statement for more details.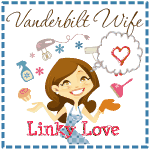 Recap of the week at VW: I'm a mess and I want to blame it on someone else; apparently a lot of other people thought Pumpkin Spice Latte cookies were a good idea, too, because the recipe has 69 Facebook likes; and … this.
_
I don't know about you, but I am ready for Fall! Last Friday it was nippy and I wore a sweatshirt to the football game. This Friday I just walked the kids around campus on a few errands and am soaked with sweat. Hello? Fall? Where did you go?
Here are a few posts I loved that I read this week.
Added to Saturday Stumbles at Simply Staci.
—-
Subscribe to the RSS feed or by e-mail.
Twitter much? I'm vanderbiltwife there, too.
Join my Facebook Fan Group