This post may contain affiliate links. Please see my Disclosure statement for more details.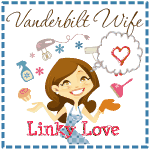 For starters, I need to apologize. I just lost steam on my 31 Days series and this week is very full for our family: two birthdays, in-law visits, parents' weekend at the school, Halloween parties, birthday parties … I just don't think I am making it past 26 days! I hope y'all enjoyed the reading posts and I am planning on one more post for Monday.
And with that said, here are some links I visited and loved recently:
Added to Saturday Stumbles at Simply Staci.
—-
Subscribe to the RSS feed or by e-mail.
Twitter much? I'm vanderbiltwife there, too.
Join my Facebook Fan Group