This post may contain affiliate links. Please see my Disclosure statement for more details.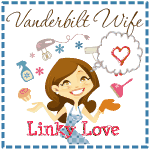 I have posts in my head and even on paper to write … but it just hasn't happened this week. Freelance projects and laundry beckon. But here are a few posts I had time to read and wanted to share!
Added to Saturday Stumbles at Simply Staci.
—-
Subscribe to the RSS feed or by e-mail.
Twitter much? I'm vanderbiltwife there, too.
Join my Facebook Fan Group