This post may contain affiliate links. Please see my Disclosure statement for more details.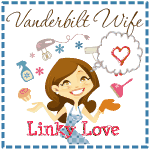 It's Friday afternoon, the sun is shining, the kids are resting or sleeping … so let's make this short and sweet so I can go be a sloth on the couch, OK?
Today for lunch, I made the most incredible sandwich ever. Homemade potato bread, with havarti melted on top. Apple slices, turkey, spinach, and homemade cranberry sauce.
Your leftover turkey will thank you if you put it on there. I wish I had a picture, but I gobbled it down too quickly.
Added to Saturday Stumbles at Simply Staci.
—-
Subscribe to the RSS feed or by e-mail.
Twitter much? I'm vanderbiltwife there, too.
Join my Facebook Fan Group