This post may contain affiliate links. Please see my Disclosure statement for more details.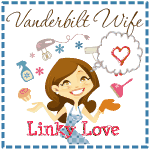 Another week, another fun set of links! Are you getting into the Christmas spirit? I have a whole pantry full of ingredients to make Christmas goodies, a whole lot of presents to wrap, and I haven't watched White Christmas or It's a Wonderful Life yet, which is obviously a problem. Lots to do in the coming week and a half, before we leave town!
Links to read:
So tell me the truth: White Christmas or Holiday Inn? (Or perhaps you have zero idea what I'm talking about, in which case … we might not be able to be friends.)


Added to Saturday Stumbles at Simply Staci.
—-
Subscribe to the RSS feed or by e-mail.
Twitter much? I'm vanderbiltwife there, too.
Join my Facebook Fan Group