This post may contain affiliate links. Please see my Disclosure statement for more details.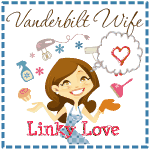 So, want to know what's happening in our neck of the woods? My cutie-pie daughter has pneumonia. Yeah.
We've been cooped up inside since Monday, although thanks to my husband's wonderful teaching job, he's been able to come home early so I can go to my chiropractor and the grocery or wherever.
But it's definitely been one heck of a week. We finally found out about the pneumonia yesterday after a chest x-ray. Libbie had been running a miserably high fever most of the week and coughing insanely. Now she's on antibiotics and an inhaler and I hope we'll be able to nip this in the bud quickly. Thankfully David, Mom, and Dad are fine so far. Plus my mom came from PA to help–hallelujah!
So, when I wasn't administering medicine, cuddling, or chasing after a toddler this week, here's what I read!
And if, like me, you just need a good laugh this week, this always does it for me (sorry about the curse word):
Added to Saturday Stumbles at Simply Staci. 
—-
Subscribe to the RSS feed or by e-mail.
Twitter much? I'm vanderbiltwife there, too.
Join my Facebook Fan Group